Future Technologies driving strategic advantage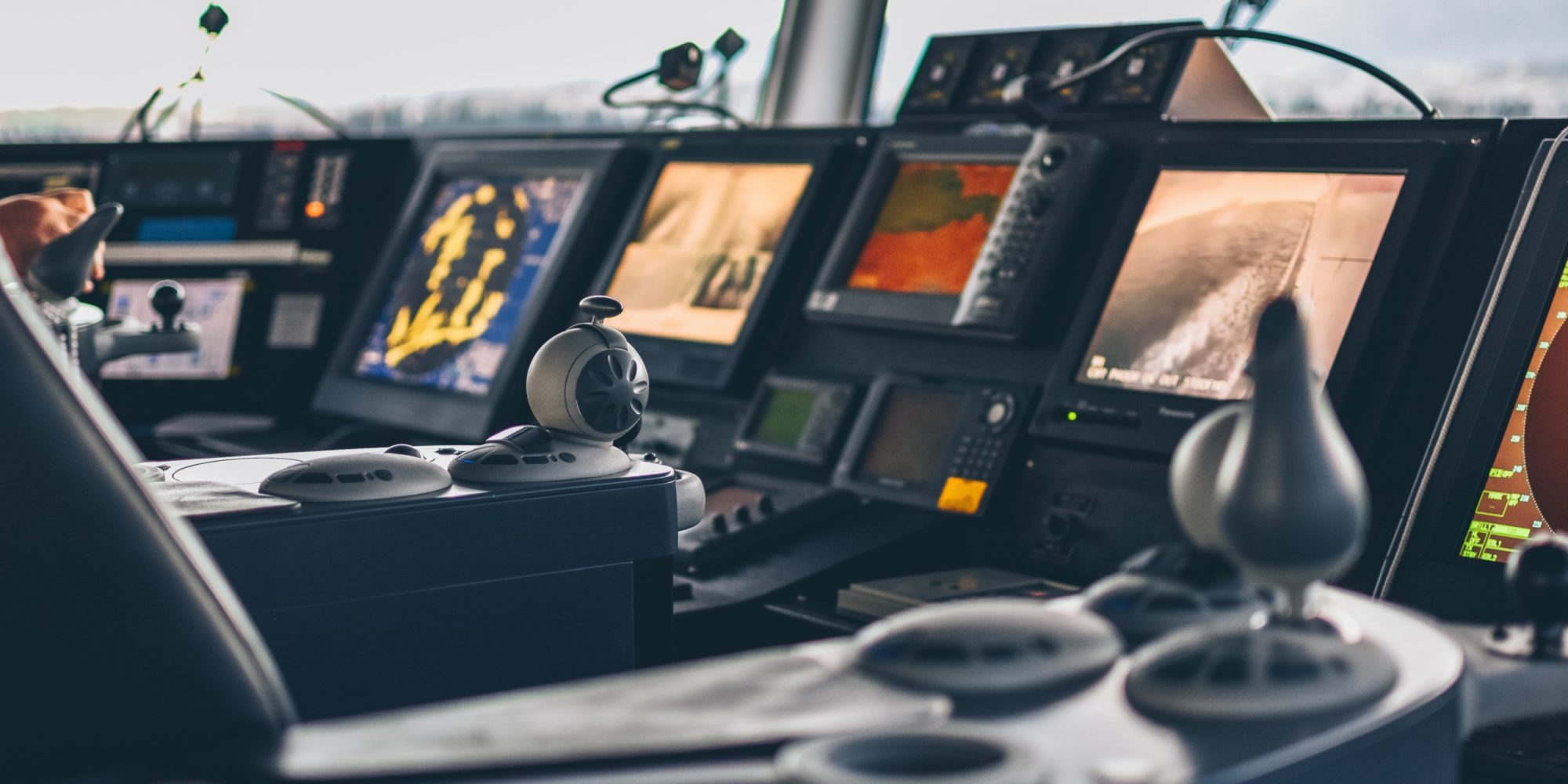 Using horizon scanning to capture the latest technologies for strategic advantage.
Horizon Scanning
In a world of increasing digital and technological acceleration, staying on top of current technology and market trends is imperative to maintain a strategic advantage. This process of tracking technology trends (Horizon Scanning) and mapping their future impact (Technology Watch) is not an activity that can be done solely by one person, instead it should be preformed at multiple levels with different focus areas.
Horizon Scanning is "A systematic examination of information to identify potential threats, risks, emerging issues and opportunities, beyond the current delivery cycle Parliamentary term, allowing for better preparedness and the incorporation of mitigation and exploitation into the policy making process and procurement."
Technology Watch is "The tracking of current and emergent technological developments as they are being made here and now; to observe, track, filter out and assess potential technologies from a very wide field extending beyond the normal confines of the sector and apply them to a specific area of interest i.e. Defence "
Together these two techniques can help us to stay on the lookout whilst also tracking known trends. We are working across the Naval Enterprise to highlight the latest and best innovations in defence.
Thought Leadership
Within the S&T working group we are striving to provide thought leadership and direction to the wider sector research and development goals. Through multiple think pieces and conferences we are looking to stir up conversation and highlight new perspectives and angles of thought.
As an example of one of the Technology Think Pieces, please follow the link below to download one of our papers. "Future Royal Navy Warships: Delaminating Capability and Systems" was developed in alignment with the Royal Navy Transformation Strategy and ACNS has stated it regards this think piece as "The Baseline", confirming the benefit gained from the UKNEST environment for collaboration and thought leadership.
UKNEST ACHIEVING ARTIFICIAL INTELLIGENCE AT SCALE IN NAVAL DOMAIN CONFERENCE 2023
The UKNEST Achieving Artificial Intelligence at Scale in Naval Domain Conference was attended by 150 delegates representing a diverse range of military and civilian organisations. Exploring the potential of utilising artificial intelligence (AI) in the naval domain, the core themes of the conference involved applications of AI, enablers, and challenges.
Opened by a fantastic keynote address from Director Naval Staff Rear Admiral Paul Beattie, the conference featured an insightful range of briefs and panel discussions. From the application of AI in hull design, human autonomy teaming, and real time autonomous decision making, to the challenges faced with interoperability and trustworthiness. A resounding success for UKNEST and all organisations involved, the conference demonstrated how AI is set to transform naval operations and enhance the effectiveness of maritime defence systems in the years to come.
The core discussion points from the day were captured in a series of rich pictures as presented below.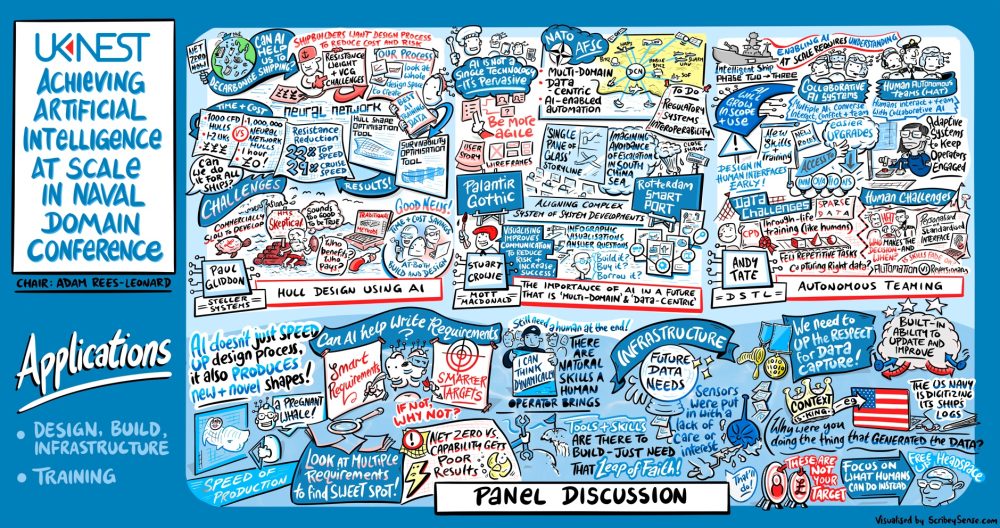 Click on the tiles below to explore the panel discussions and themes from the Achieving Artificial Intelligence at Scale in Naval Domain Conference 2023.