Mechanical Engineer Degree Apprentice
QinetiQ
Q&A with Neve Parker
Tell us 3 facts about yourself?
I am 21 years old,
I love Formula 1,
My dream job when I was a little girl was to be the prime minister.
---
What does a typical day in your work week look like?
I spend 3 days of my week working for QinetiQ as a Mechanical engineering apprentice, learning vital skills, and working on projects to support and deliver to Maritime customers around the world. I then spend 1 day of the week on secondment working at Naval Command Headquarters working in Future Force Development and then I spend 1 day of my week attending university to study towards my Batchelors degree in Mechanical Engineering. Alongside all of this in my free time I am also the Business Manager for UK FutureNEST.
---
What is your greatest strength?
Probably my confidence and willingness to get stuck in and try absolutely anything.
---
What is your biggest weakness?
Being a perfectionist, sometimes I waste time and try too hard to make sure something is absolutely perfect first time around.
---
Tell us about a career highlight of yours so far?
Probably presenting our Visioneering project with UKNEST on the Royal Navy's stand at the DSEI.
---
Can you tell us about something you have changed your mind on throughout your career?
A work life balance! When I first started in the world of work, I just wanted to get stuck in and impress my boss and co-workers, but I very quickly learnt all about burn out and just how important taking time for yourself to switch off really is and making time to spend time with my family, friends, and partner, meeting new people and taking time to try new things. I have learnt by taking time to switch off and relax it makes you a far better professional and colleague as you are rested and not stressed which helps your brain to work better and you excel so much more.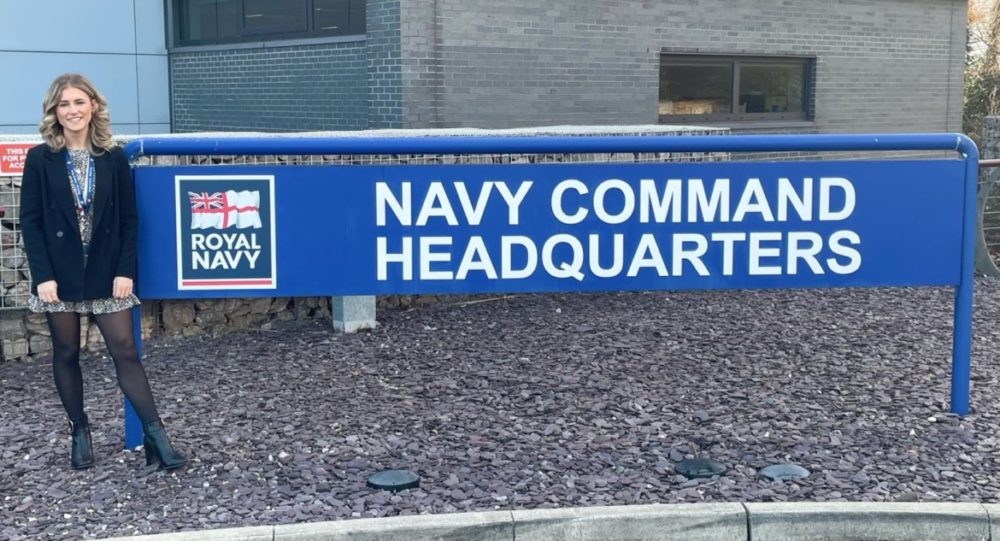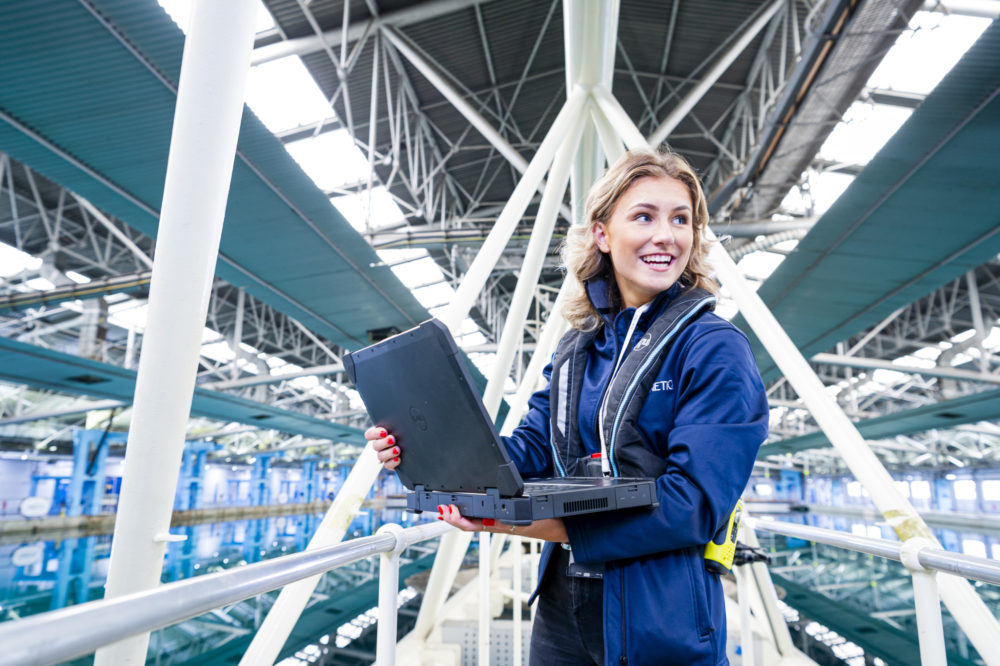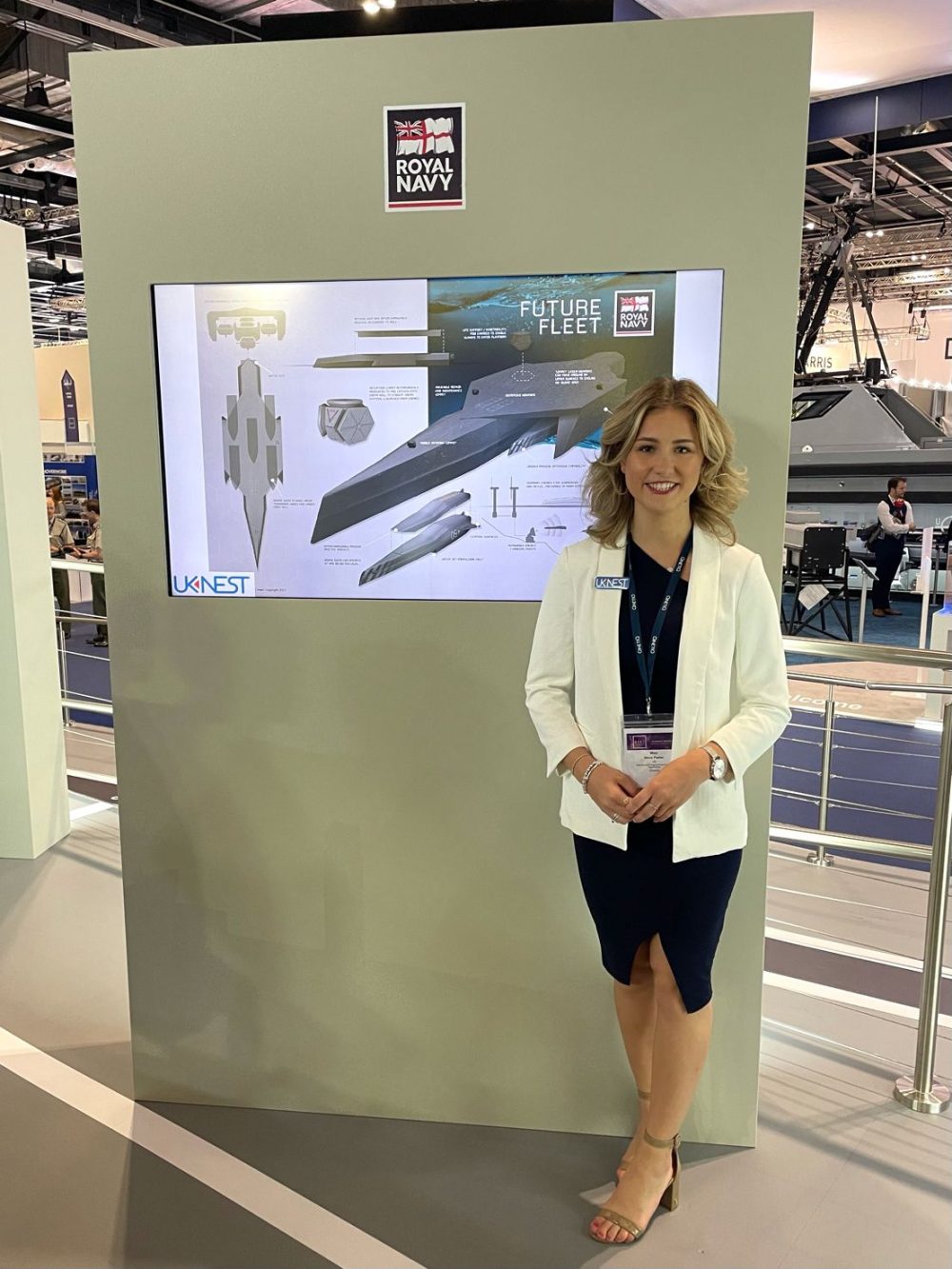 ---
Can you tell us about the best work tradition you have experienced?
In my company we do a few yearly BBQs and rounders matches down at the beach. I am very fortunate that my office is within walking distance to a beach, so we spend evenings having a BBQs or pizzas and letting all our competitive sides come out through a site game of rounders. It is extremely enjoyable, great way to switch off and meet new people in a fun and relaxed setting.
---
What do you do to switch off from work?
I love to pop to the shops after work and I love to cook. I find cooking and trying new recipes is such a great way to switch off.
---
What is one piece of advice you would tell your younger self?
I would tell my 18-year-old self to stop stressing about having to go to university. I felt like going to university full time was my only choice when I finished my A-levels which I didn't want to do but there are so many other opportunities out there and you will find them.
---
What is one piece of advice you would give someone who is interested in a career in naval engineering science and technology?
Take every opportunity you can and get as much experience as you can! There are opportunities out there you just have to look for them, whether it's work experience, a workshop, open days or taking in part in something like Industrial cadets or STEM challenges are all ways of getting the exposure that will really help to set you above other candidates.